As quiet as it's kept, the end of a friendship can be just as traumatic as breaking up with your romantic partner. My friends are my sisters. We are each other's confidants, and could probably write an entire book about each other's lives. Great friends are there to celebrate your wins and motivate you to be the baddest bih!. But as with any relationship, there is a possibility that it can come to an end. You may have invested many years into your friendship, and you have grown a level of closeness that you may not share with other people.
Friendships end for a variety of reasons: You all may have grown apart and are simply on different life journeys. Or maybe it was a toxic situation and you have decided to move forward. No matter the magnitude of the details surrounding the breakup, this can lead you to have feelings of shame, guilt, or even embarrassment.
But there is no need to be hard on yourself love! I am here with a few ways to move on from a platonic breakup, and heal your spirit in the process.
Forgive yourself
Hey, shit happens! Give yourself permission to let go of those ill feelings. Start by journaling or talking out your thoughts. Be sure to reflect on the good and bad times. Don't be hard on yourself. You may even want to talk things out with a therapist or using an app like Talkspace, BetterHelp, or Sibly. You will be healing and making new friends in no time!
Spend some time alone
Treat yourself to a solo trip or have a staycation in a local hotel. If you want to stay at home that's perfectly fine as well! Just take a few days to sit with your feelings. Friendship breakups are not different than the fallout of a romantic relationship. You need time to retreat, reflect, and regroup.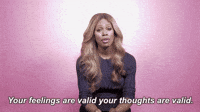 Reconnect with family
Sometimes you need the love only your family (biological or chosen) can give! You need to be around positive energy and the people that know you best! When I am going through a tough time, I tend to go hang out at my parents' house and soak in some affection. Make a date to spend some time with someone who knows you and loves you.
Surround yourself with like-minded people
When you're ready, get out there and start mingling! There are countless virtual meetups, online groups, or apps like Bumble to meet new friends. It's time to get out and make new friends and connections. This go around, seek out individuals that are vibrating on the same high ass frequency that you are!
Although the tips above are not the only ways to heal, it's a great start. Remember to take it one day at a time and that you are worthy of cultivating and sustaining great friendships. We are all human and something shit gets messy.
One last tip! Please do not post about your breakup on social media. We've all seen the person being vague and shady on social media, posting dozens of memes on loyalty and being alone. Don't be that person. Save the angst for your journal and your group chat.
It hurts, but know that you'll make it through with lessons learned and a new perspective on the kinds of relationships you desire and deserve. You got this, hun!