Moment of honesty: I've been writing this article since the beginning of November. I was not afraid of turning 30 at all, but I fell into a space of over reflecting (yes bae that is a thing). I would find a groove but my words felt fake. My first draft was giving very much: toxic positivity. "If you're still in your twenties always remember to stay positive and just mediate and everything will fall into place". I have 3 younger sisters in their twenties and I would never tell them that bullshit. Lol. As the self-proclaimed "Temple Muva", of course, I am here to share my insights on getting through your 20s and becoming the grown woman/womxn I know you can be! 
You're gonna make mistakes. That's just a part of life. Your momma, daddy, boss, and favorite aunties all made mistakes and are most likely still making mistakes! None of us have it together. A lot of us are just really good with the finesse. Lol. That test you didn't study for, the car that got repoed, and that "trap god" you temporarily lost your mind over are all catalysts in the makings of you. Use your mistakes as guidance. And give yourself grace in the meantime. 
Speaking of temporarily losing your mind over love….please, please don't let your romantic partners stress you out to the point where you are losing your edges as well. This is the time to date and figure out the types of people you mesh with. Do not pour into someone that isn't pouring into you…or themselves. Although I am grateful for all my old boos, I do wish that I had more casual flings during my twenties. There is absolutely nothing wrong with getting that bread, getting that head, and leaving!!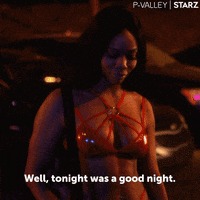 Meditation and prayer are null and void if you are not working! Now. I am not a fan of extreme hustling or the glamorizing of working long hours, however, you have to put in work to see results. If you want to be a makeup artist…start small and do your friends' makeup to strengthen your technique. If you want to be a nurse be intentional with researching and applying to nursing schools.
Don't compete or compare yourself with others! We are all on different timelines. I have friends who are business owners, wives, and working on their PhDs. I am just now starting my journey on being a writer. Some of my peers have been writing for years! Instead of seeing them as competition, you should use their accomplishments as fuel! If my homegirl can buckle down and get shit done then I can too!! Who gone stop me?!?
To coincide with my last point. Get. The. Fuck. Out. Your. Own. Way. I talked myself out of so many dope opportunities. Lord knows where I would be if I was willing to take more risks. Most of the time we are our own worst enemy and if you want a fulfilling life….stop hindering yourself from being great! Yes, every day won't be easy but you'll thank yourself in the long run!
I would love to hear from you! For my dirty 30s tribe, aka the Aunties, what's some gems for our Lil Sisters, Nieces, and Cousins? For the Lils, what's one accomplishment you want to achieve in your 20s?